Expert Care for Every Patient
Our clinicians are among the best in the country and each is deeply committed to providing comprehensive high quality care for each and every one of our patients.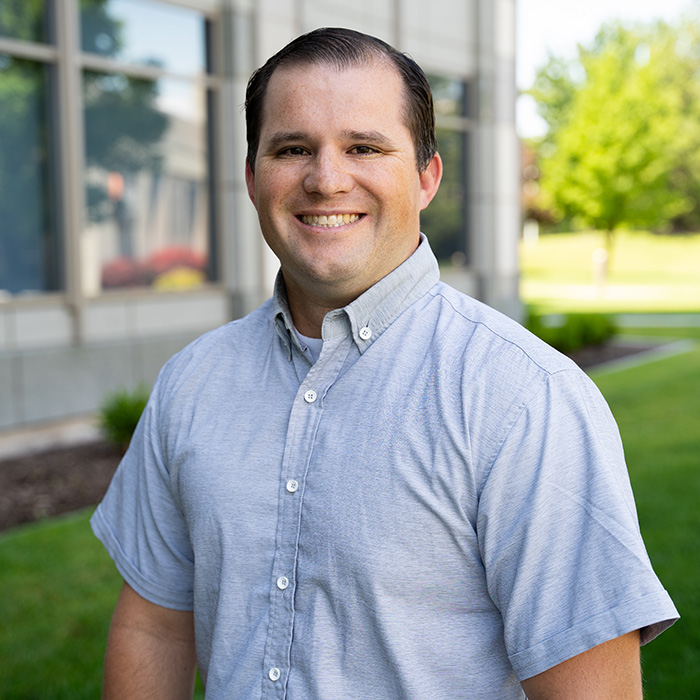 Physical Therapist - Clinic Director
Stephen White, DPT, GCS, CEAS I
Dr. White grew up in Mapleton, Utah and following his LDS mission to Mexico he graduated from Brigham Young University  and later attended Pacific University in Forest Grove, Oregon graduating with distinction as a Doctor of Physical Therapy. After finishing graduate school, Dr. White became Board Certified in Geriatric Physical Therapy through the American Board of Physical Therapy Specialties (ABPTS).
For over 10 years he has practiced in rural Colorado working in multiple Physical Therapy settings with a vast array of medical diagnosis and impairments. He enjoys furthering his education each day by working with new people and other health-care providers. In addition to speaking fluent Spanish, he integrates multiple modes of therapy into his practice including; blood flow restriction training, functional dry needling, ergonomics, strength training, pain management as well as balance protection to name a few. He loves spending time outdoors, playing/watching sports, traveling, movies, barbeque taste testing and lives in Mapleton, Utah with his wife Stacey and five children Ross, Ruby, Rowland, Rhett and Rhys.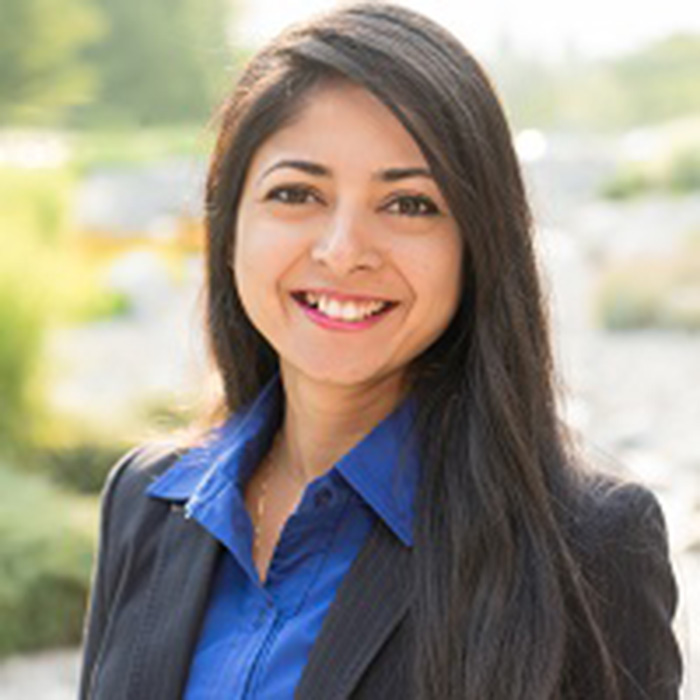 Physical Therapist - MS Coordinator
Dr. Hina Garg received her Bachelor of Physical Therapy from G.G.S. Indraprastha University, India and her M.S. in Kinesiology from the Texas A & M University and completed her PhD in Rehabilitation Science from the University of Utah. She is a licensed physical therapist and passionately works with individuals with chronic neurological conditions.
In the past, she has worked as the Multiple Sclerosis Exercise Program Clinical and Research Coordinator for the University of Utah and has specialized in rehabilitation practices for individuals with Multiple Sclerosis. She has served as an instructor for undergraduate, physical therapy and neuro-residency courses in the past and is currently an assistant professor in the eDPT program at the Rocky Mountain University of Health Professions. Her research interests include factors affecting postural control and fall-risk in people with MS and other chronic neurodegenerative conditions.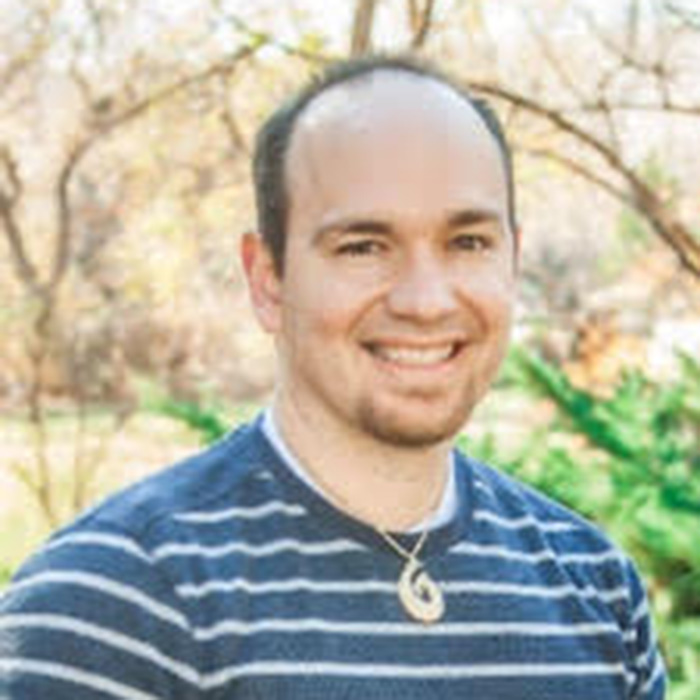 Mike Bartholomew PT, DPT, PhD
Dr. Bartholomew received his B.S. in Exercise Science from Brigham Young University, a Doctor of Physical Therapy degree from the University of Nevada-Las Vegas, and a Ph.D. in Health Promotion and Wellness from Rocky Mountain University of Health Professions. He operated and owned an outpatient orthopedic private practice from 2007-2011 and treated patients with orthopedic, sports, and spine-related injuries.
Dr. Bartholomew later worked as a Rehabilitation Manager and Lead Physical Therapist at two different skilled nursing facilities, treating primarily the geriatric population. He treated a wide variety of patients in these settings, including patients with neurological, cardiopulmonary, and orthopedic pathologies. Dr. Bartholomew joined Rocky Mountain University full-time in January 2015. He is a Board Certified Clinical Specialist in Geriatric Physical Therapy. He is an avid cyclist, enjoys being outside, resistance training, and loves spending time with his wife and five children.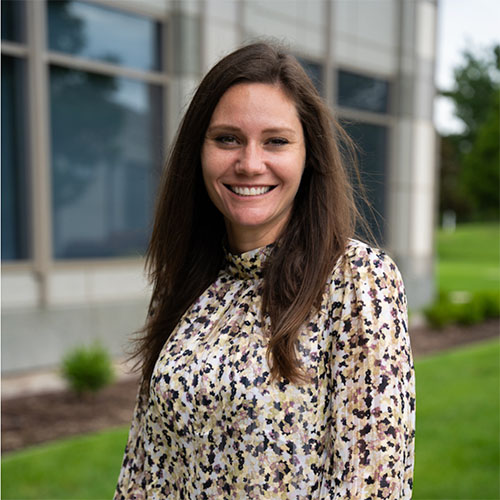 Elizabeth Willison PT, DPT
Dr. Elizabeth Willison graduated from Brigham Young University with a BS in Exercise Science before obtaining her Doctor of Physical Therapy degree from the University of Nevada Las Vegas in 2014. Because of her interest in pelvic health, Dr. Willison specialized in pelvic rehabilitation and achieved Board Certification in Women's Health Physical Therapy from the American Physical Therapy Association and Pelvic Rehabilitation Practitioner Certification from the Herman & Wallace Institute.
 While in El Paso, Dr. Willison built a pelvic health clinic that served West Texas, Southern New Mexico, Chihuahua, Mexico, and several other regions via in-person and telehealth rehabilitation. She is working towards her Doctor of Science in Rehabilitative Sciences from Texas Tech University of Health Sciences Center. Dr. Willison is excited to return to teaching and join the RMU faculty in Utah.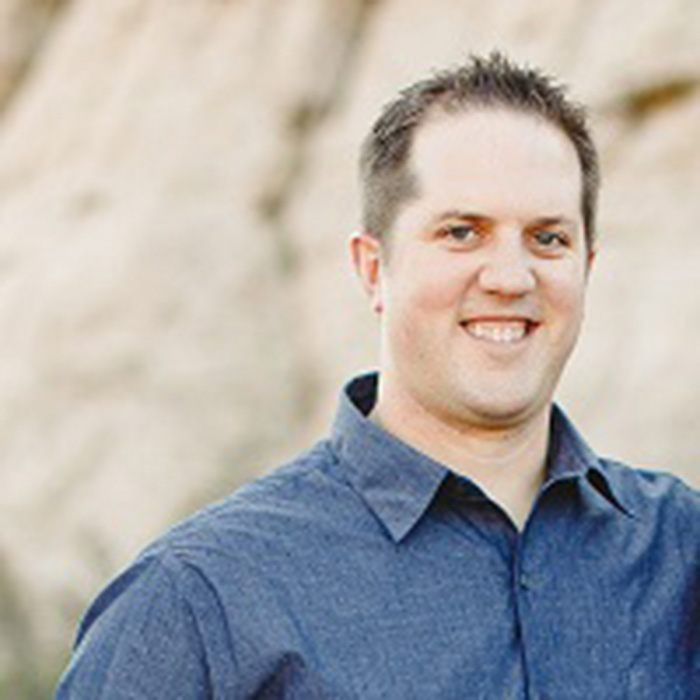 Physical Therapist Assistant
Jared graduated in exercise science at UVU and doctorate of physical therapy at Rocky Mountain University. He enjoys working with patients and helping them understand their pain and how he can best improve their health. He works with a wide variety of patients: multiple sclerosis, orthopedic, home health, chronic pain, and vestibular. He enjoys eating and having fun with his wife and kids.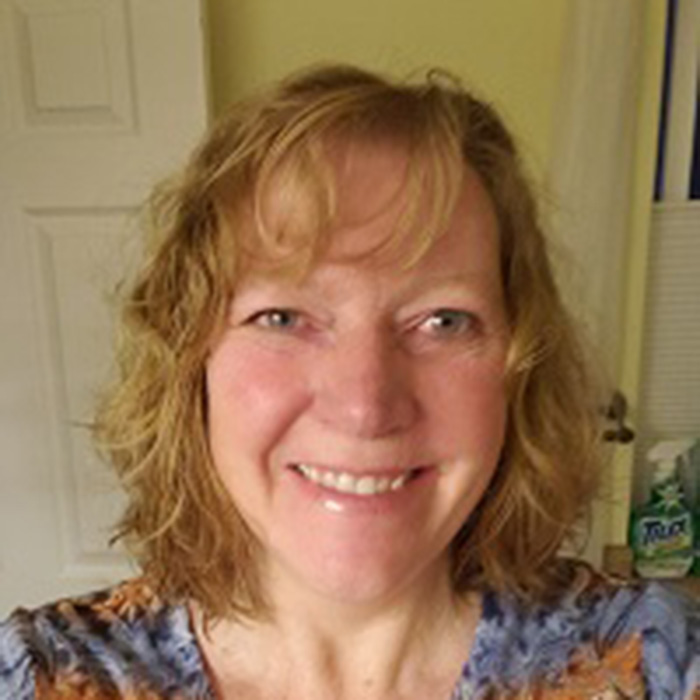 Physical Therapist Assistant
Having had plenty of opportunity for herself and her kids to receive physical therapy in the past, she was fascinated by the complexity of the human body, and how it all has to work together to create movement. Bet finally succeeded in getting all her kids into college, and then went back to school herself to go into the physical therapy field. She received her license as a Physical Therapist Assistant (PTA) in 2015. 
Since then, she has worked in home health, long term acute care, and most enjoyable, the out-patient orthopedics at the Community Rehabilitation Clinic since 2017. care/family practice courses. Dr. Johnson's clinic interests include ocular disease, lasers, contact lenses, and advanced optometric procedures.She has been working with the MS tele-wellness program since Covid-19 hit in 2020, and loves the benefits of bringing physical therapy into each patient's home. She has also been assisting with a research project showing the benefits of the tele-wellness program on MS patients. She loves teaching people the tools they need and can use to regain, maintain, and improve their quality of life through physical therapy. Some of her hobbies include gardening, woodwork, listening to audio books, and traveling. Her favorite thing to do is spoiling her 11 grandkids.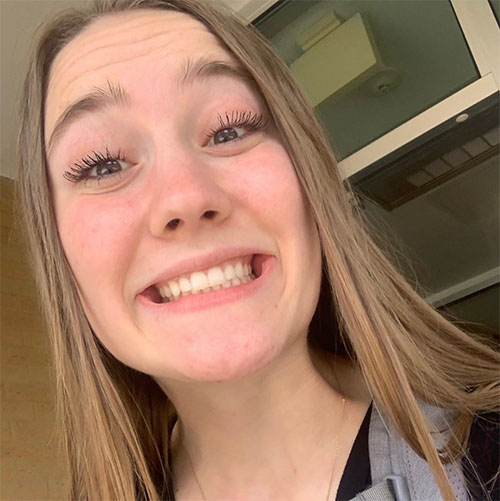 Physical Therapist Assistant
Sadee is the newest addition to the CRC! She recently graduated from BYU-I, and finished the Physical Therapy Assistant program in December of 2022. Sadee has had the opportunity to work in orthopedics, acute care of a hospital, and in a nursing home as a PTA.
Sadee moved a lot while she was younger, but calls Washington home. Sadee served a mission in Maryland where she learned Spanish. Sadee can often be found speaking, singing, and thinking in Spanish. She is often looking for opportunities to use it and connect with others.
Sadee loves surprises! Well…more she loves to surprise others, sometimes scaring them. It's not her fault she walks very quietly! Her friends often find her appearing randomly at their apartments just to say hi or check-in. While with her friends she loves to country dance, walk and talk, watch movies, and play night games. Sadee has a wide variety of interests, as she loves to read murder mysteries, embroider, and kickbox. Sadee is very excited to see all of you and get to know each of you at the CRC!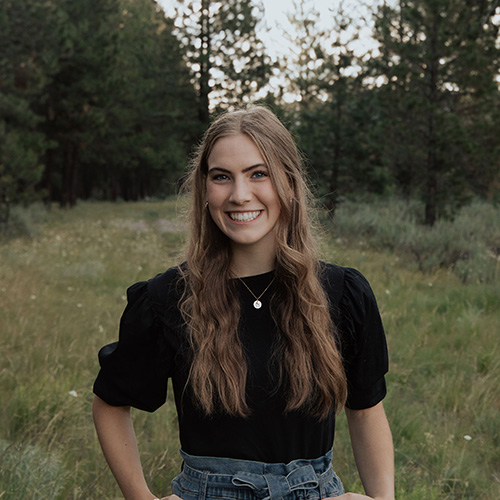 Ellie is studying Exercise Science with a minor in Gerontology at Brigham Young University with hopes to pursue her education to become a physical therapist and is a Physical Therapy Aide at the CRC. In her free time she loves to hike, ski, run, and do anything outside! Ellie was a patient of physical therapy for many years growing up and so she loves working with so many wonderful patients and clinicians at the CRC.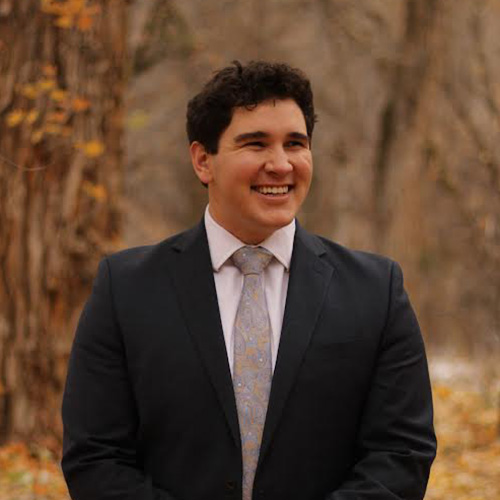 Dallin is one of our PT technicians at the CRC. He is a student at Brigham Young University studying Public Health and is excited to apply for PT schools after graduation. After injuries sustained while playing football, he was introduced to physical therapy and has loved it ever since. Dallin loves to be active with his wife and enjoys weight training, sports, and longboarding in Provo Canyon. He is always ready to try something new especially if that involves different cultures or food!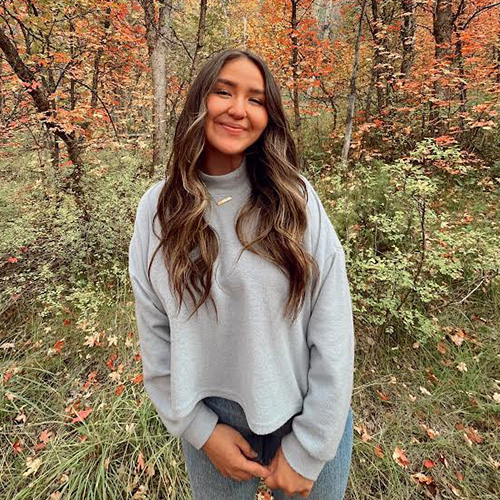 Dominique is currently studying Marketing at BYU but loves all things health and is one of our receptionists at the CRC! She loves camping under the open sky, baking up new treats, and soaking in the wonders of nature. She has a passion for human connections, and thrives on engaging with others and constantly seeks to expand her knowledge, especially in the realm of health and wellness.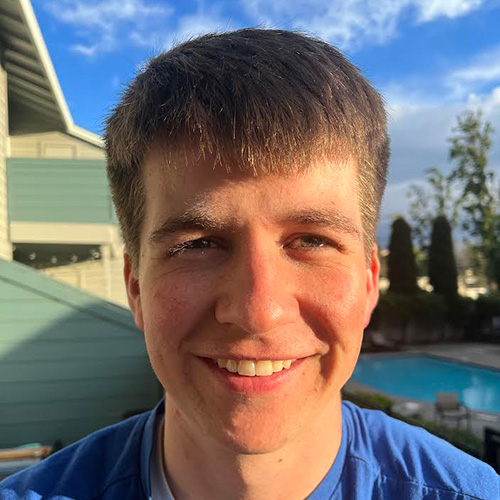 Jonathan is one of our receptionists at the CRC.When he is not in the office, Jonathan loves spending time with his wife, being outdoors in nature, playing soccer and volleyball, and enjoying good food from around the world. However, regardless of what he is doing, if he is with the people he loves, he'll enjoy anything!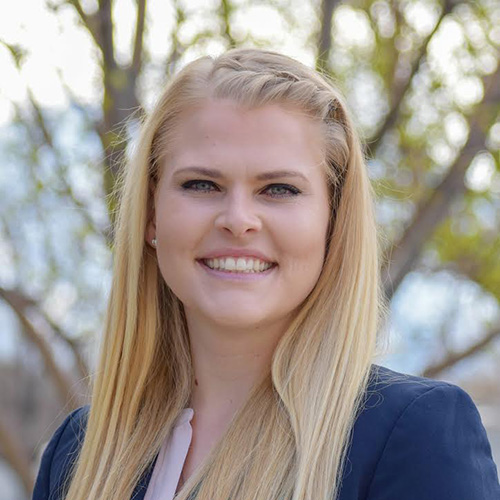 Crystal Miskin, PT, DPT, OCS
Dr. Miskin is a graduate of Rocky Mountain University of Health Professions Doctor of Physical Therapy program.After graduation she completed an orthopedic residency at Kaiser Permanente South Bay Medical Center and then completed a sports and orthopedic fellowship at Kaiser Permanente West Los Angeles Medical Center. These programs included persistent pain science, advanced medical screening, movement science, and neuro-musculoskeletal conditions in addition to sports nutrition, performance analysis and injury prevention. While at Kaiser Permanente, Dr. Miskin worked with California Rehabilitation and Sports Therapy at various clinics in Huntington Beach, Long Beach, Torrance, and Yorba Linda, California working with outpatient orthopedics and mentoring physical therapy students. She received her Bachelor of Science degree in Exercise Science from Brigham Young University.
Dr. Miskin is an Orthopedic Clinical Specialist, is fluent in Spanish (written and spoken), and is certified in RockTape "FMT Basic" & "Performance" Taping. She grew up in California, is recently married, and makes her home in Provo, Utah. She is also an Assistant Professor for Rocky Mountain University of Health Professions and is working towards completing a PhD through the university.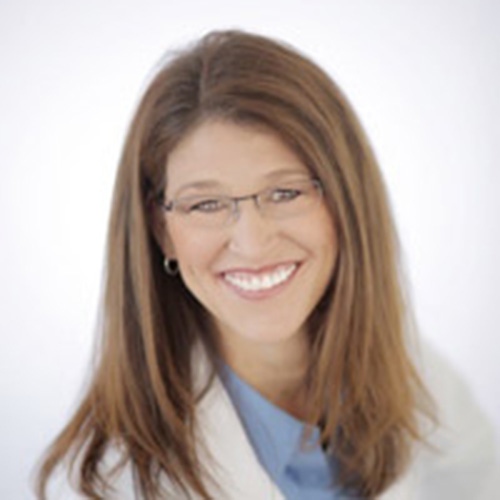 Misti Timpson, PhD, PT, DPT, NCS (Neuro Rehab)
Dr. Misti Timpson received her MSPT degree at Washington University in St. Louis Missouri and her post professional DPT degree at University of Utah. She was granted her NCS (Board Certified Specialist in Neurological Physical Therapy by the APTA) as well as CBIS (Certified Brain Injury Specialist by the Academy of Certified Brain Injury Specialists (ACBIS). She worked for 20 years in an acute inpatient rehabilitation center for Intermountain Healthcare as well as 2 years at IHC Hearing and Balance Center. Additionally, Dr. Timpson has experience in acute orthopedics, home health care and outpatient neuro. She has been heavily involved in volunteer organizations serving people with disabilities at SPLORE and National Ability Center. She is involved with Healing Hands for Haiti which has developed an outpatient PT and prosthetic clinic in Port au Prince Haiti. She is also involved in training and providing appropriate wheelchairs for people in war stricken or third world countries. Dr. Timpson is currently an Assistant Professor for entry-level Doctor of Physical Therapy instruction at Rocky Mountain University of Health Professions.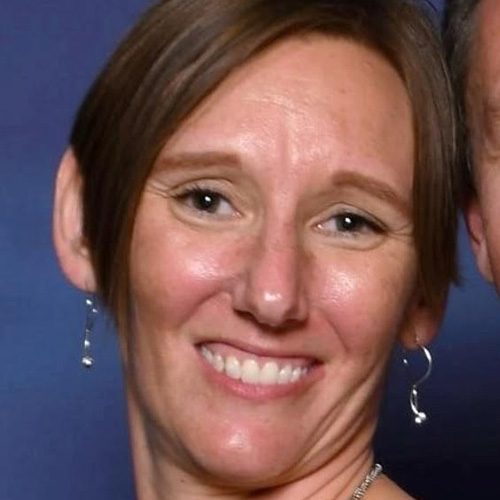 Dr. Christa Young PT, PhD
Dr. Young is originally from Wisconsin and earned her BS in Kinesiology  in 2003 and Physical Therapy degree in 2005 from the University of Wisconsin at Madison.She received her PhD in Clinical Science in 2011 from the University of Colorado Health Sciences Center. Christa has worked in a wide variety of practice settings, from rural outpatient clinics to Mayo Clinic's inpatient neuro specialty team. She has also experienced clinical practice in states from Utah to Rhode Island. She came to Rocky Mountain University of Health Profession in 2017 as faculty in the entry-level DPT program.  She practices in the university's pro bono clinic and is actively engaged in research relating to stress and coping strategies; learning and mentoring; health and wellness; and Parkinson's Disease treatment.  She enjoys hiking, rock climbing, skiing, and playing in the mountains with her family.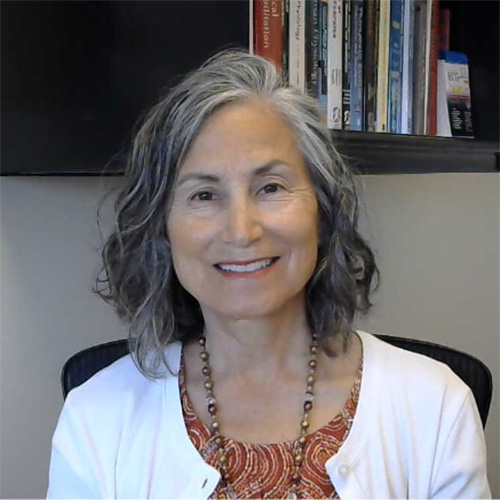 Dr. Miriam Cortez-Cooper PT, MA, PhD, CHWC
Dr. Cortez-Cooper has been a licensed PT since graduating from Boston University in 1985. She received her Master's degree in Kinesiology and Health Science in 1991 and her Ph.D. in 2005, both from the University of Texas. She is currently an Associate Professor at Rocky Mountain University of Health Professions (RMU) and Assistant program director in the Doctor of Physical Therapy program. Dr. Cortez-Cooper has practiced in many different clinical settings in Texas, Georgia, and now Utah. She is a certified wellness coach and uses all that she has learned to help her patients and clients at the Community Rehabilitation Clinic achieve better health & wellness.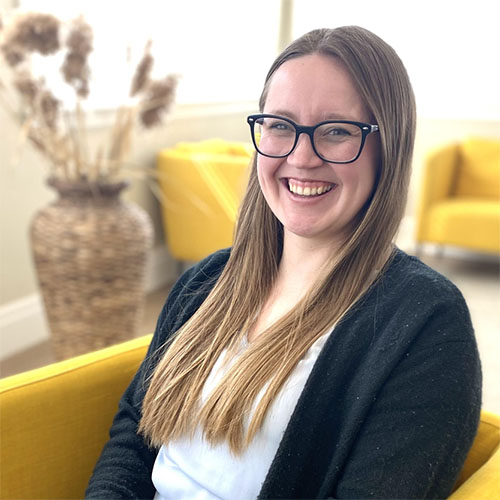 Dr. Merrill is a graduate of Rocky Mountain University of Health Professions' Doctor of Physical Therapy program. After graduation, she began working in pediatrics at a local outpatient clinic specializing in neurologic disorders. Recently she completed her studies to become a Board Certified Pediatric Specialist in Physical Therapy. Megan is also adjunct faculty and lead instructor for the pediatrics course at Rocky Mountain University of Health Professions. While originally from Idaho, she received her Bachelor of Science degree in Exercise Science from Brigham Young University. She now lives in Lindon with her husband, Andrew, and dog, Ollie.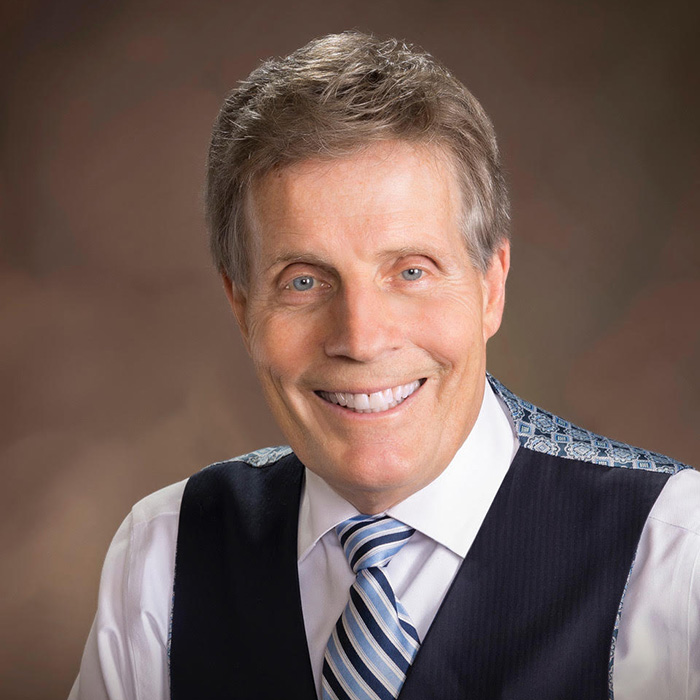 RMU Founder
With over four decades as a healthcare provider and clinical preceptor and healthcare higher education administrator, Dr. Richard P. Nielsen served as the founding president and CEO of Rocky Mountain University of Health Professions (RMU) from its inception in 1998 until the end of 2022.
He is also the original founder and founding president and CEO of the Noorda College of Osteopathic Medicine and retired from this position in 2021. His vision and leadership brought about the creation of both institutions.  President Nielsen, a native of Spanish Fork, Utah, points to the wisdom and encouragement from his single mother he received while growing up. He went on to earn a Bachelor of Science from Brigham Young University in pre-physical therapy and a Bachelor of Science from the University of Utah in physical therapy, a Master of Science in neural-kinesiology from the University of Washington, and a Doctor of Health Science from the University of St. Augustine with an emphasis in clinical electrophysiology.  Nielsen served in the U.S. Army National Guard for over five years and the U.S. Navy Medical Service Corps for over 20 years during the Viet Nam and Persian Gulf conflicts where he was trained and became Board certified in clinical electroneuromyography/electrophysiology. During his time in the Navy, he held several esteemed leadership positions as the Head of Rehabilitation Medicine clinics and in his last assignment as the chief physical therapist for the entire U.S. Navy (responsible for 47 rehabilitation medicine departments across the globe) where he was appointed by the Navy Surgeon General as the physical therapy consultant to U.S. Congress and the Senate, the Surgeon General, the Supreme Court, the Pentagon, and the White House and US President. He received the Navy Meritorious Service Medal, the Navy Achievement Medal, and the Navy Commendation Medal during his service. He retired as Commander.  Dr. Nielsen and his wife, Jodi, and eldest daughter, Kindee, founded two charitable foundations in Africa; Reach the Children and World of Difference (WOD) (worldofdifference.ngo). Since 2013, WOD has partnered with RMU to take graduate students to Kenya and Malawi to work in developing country hospitals and clinics and to provide clinical education to healthcare providers. Dr. Nielsen has summited the highest peak on the African continent (Mt. Kilimanjaro) eight times.  The Nielsen's in partnership with Stan and Merilee Houghton built an equine therapy arena in Salem, Utah where the focus is on providing palliative care and treatment to end stage cancer children/adults.  
In 2013, the Nielsens received the American Red Cross Humanitarian of the Year Award for their service in Africa. Dr. Nielsen has received several recognitions in the medical community, including the 2015 Leader of the Year Award from the American Physical Therapy Association and, in 2019, Utah Business Magazine's Healthcare Hero of the Year Award for healthcare education. He was recognized as Utah Valley Magazine's Person of the Year for 2023 and was named the Pillar of the Valley for 2023 by the Utah Valley Chamber of Commerce. He also received the Provo City Mayor's Exceptional Example Award in 2023 and the 2023 Eric Heaton Lifetime Service Award by the Utah Academy of Physician Assistants.
"One of the many things that I appreciate about Rick is he really is a person who genuinely wants to make a difference. It's not about him — he's not looking for accolades. That's an incredible gift in our journey," Jodi Nielsen said.
Dr. Nielsen and Jodi are the parents of five children and have seven grandchildren. They reside in Salem, Utah. Dr. Nielsen has assumed a role at RMU in Strategic Growth and Development.